Before Starting
Please go to https://stakedrop.phala.network/ --> My Nomination and check whether you can claim PHA rewards.
Your stakedrop might fail if you didn't stake KSM to whitelist validators or didn't stakedrop for more than 30 days.
I. Bond your ETH address
import your Kusama account (if you staked your KSM on this page then skip this step)
Click set ETH address
Input your ETH address at the pink box
II. Claim your PHA
Click connect with wallet
Choose your ETH address with metamask
Choose KSM address which you bond before
Click claim
If success,Phala will send PHA to your ETH address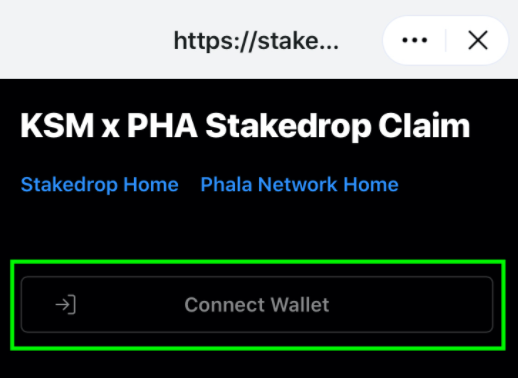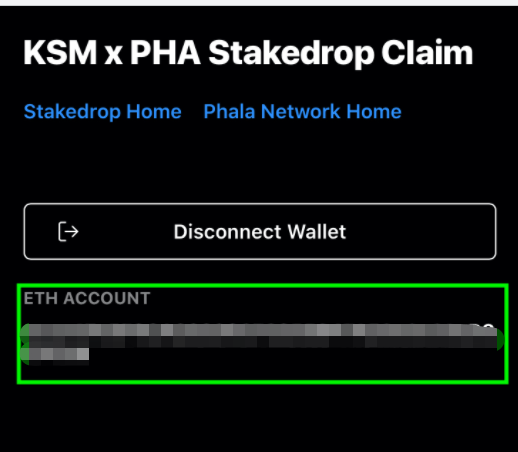 III. Check Your Reward:
Once the claiming is succeeded, you will be able to see a blue link of Etherscan on the claiming page.
FAQ
1. Can I bond 2 KSM addresses with 1 ETH address?
Yes you can.
2. Will my reward be gone if I don't claim it recently?
Though we can keep it for you for quite some time (like years), we still suggest you to claim your reward asap. :)
3. Why I can't see the Claim button in step 2?
The bonding of step 1 might take a few moments to be confirmed by the blockchain. So if you don't see the button, you can wait some minutes, grap a cup of coffee, then try again.
If you need more help or have any other questions, please join the community link below :p
4. Why I can't receive my PHA using MetaMask ETH account?
Please add PHA contract 0x6c5ba91642f10282b576d91922ae6448c9d52f4e into your MetaMask to display your PHA balance
Go to Etherscan.io --> click ERC20 Token Txns --> check whether you've received PHA or not.
---
Support Us