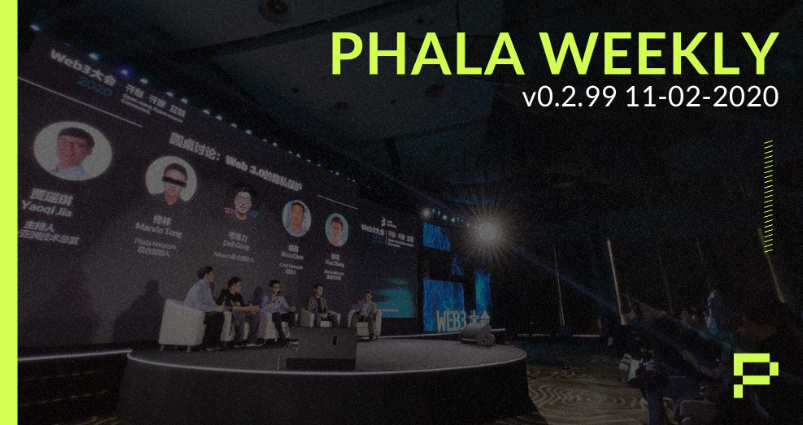 tl;dr
Dev Updates
Done
ERC20 migration pallet (PR #72)
Infrastructure of Testnet PoC-3: Vendetta
XCM integration of confidential customized asset smart contract (PR #70)
Doing
Integration testing of Tesnet PoC-3: Vendetta
Free transaction of ERC20 migration on Substrate
Better performance of mining protocol
Integration of cross-chain XCM
Community and Ecosystem
Done
Event recording of Shanghai International Blockchain Week
Community statistics review: https://docs.google.com/spreadsheets/d/1eVEHr9ZjQ647Z4NHgBe38ma4oJ9M6T_f8knBBlCvZAU/edit?usp=sharing
Doing
Campaign design and documentation of Testnet Vendetta
Translation of new official website
Video recap of Phala moments in Shanghai International Blockchain Week
Dshop on Origin
Ecosystem
6 pieces of Translation from 2 translators
3 new type of device have passed the SGX miner test and won 30 PHA per device.
Activity
Last week, Phala team presented at a dozen of round table talk or road talk such as Web3 Forum & Web3 Bootcamp Demo Day by Web3 Foundation, Old Friends Reunion DeFi Summit by IOSG Venture, Polkadot Night by Hashkey Hub, Blockchain Submit by Candaq Group, MathCon Submit by MathWallet, round table talk by Cointelegraph, etc. as an important Polkadot-eco speaker in Shanghai International Blockchain Week. Videos will be updated Phala Youtube channel.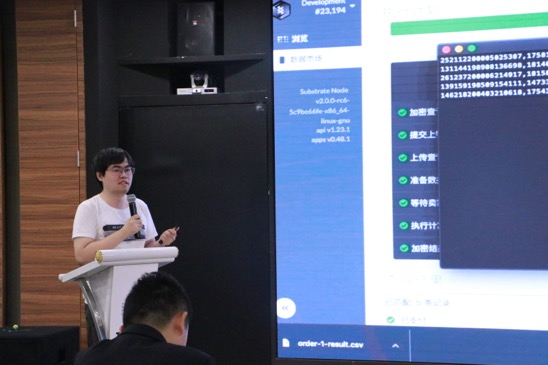 Coming soon
UTC 08:30, Nov 3: Online AMA with BBNews
Around Nov 15: Testnet Vendetta Incentivized Miner Race
Get Connected