https://medium.com/phala-network/privacy-defi-phala-expands-strategic-partnership-with-bondly-finance-bc1dc7924b6a
We are proud to announce: Phala is now partnered with Bondly to add on-chain privacy protection to Bondly products and jointly create a Web3.0 solution to next-generation digital payments and improve user experience featured for privacy-preserving operations.
Bondly is a novel protocol that will provide interoperable DeFi tools for over-the-counter (OTC) exchanges and the digital marketplaces of the future. Regarding partnership with Phala, Brandon Smith, CEO of Bondly stated:
"We look forward to working with Phala to enable smart contracts to create more privacy for buyers, sellers, and OTC traders. This partnership today will vastly enhance Bondly's vision for a more powerful DeFi experience."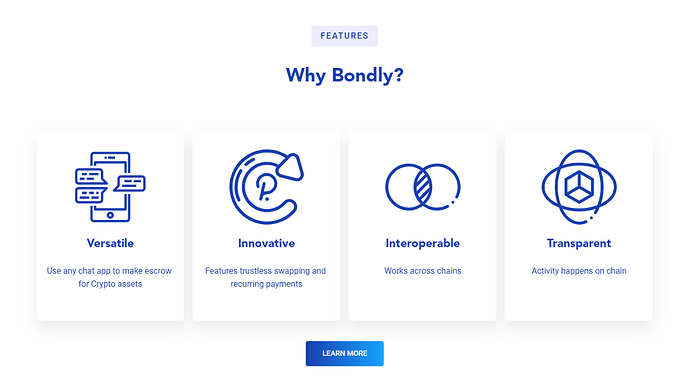 About Bondly
Bondly is an interoperable, transparent, and portable swap protocol designed to revolutionize traditional escrow methods and make everyone into their own digital marketplace. Our family of trust-enabling DeFi products are designed to be a part of everyday buying and selling activities, giving peace of mind for swap or online purchases. Our product BProtect is a DeFi enabled eCommerce gateway specializing in integrating into your favorite online marketplaces very simply and easily with no integration fees, just staking tokens.
About Phala
A Substrate-based confidential smart contract blockchain on which you can develop confidential-preserving and privacy-first blockchain apps. Member of Substrate Builders Program starting lineup. Recipient of Web3 Foundation Grant.