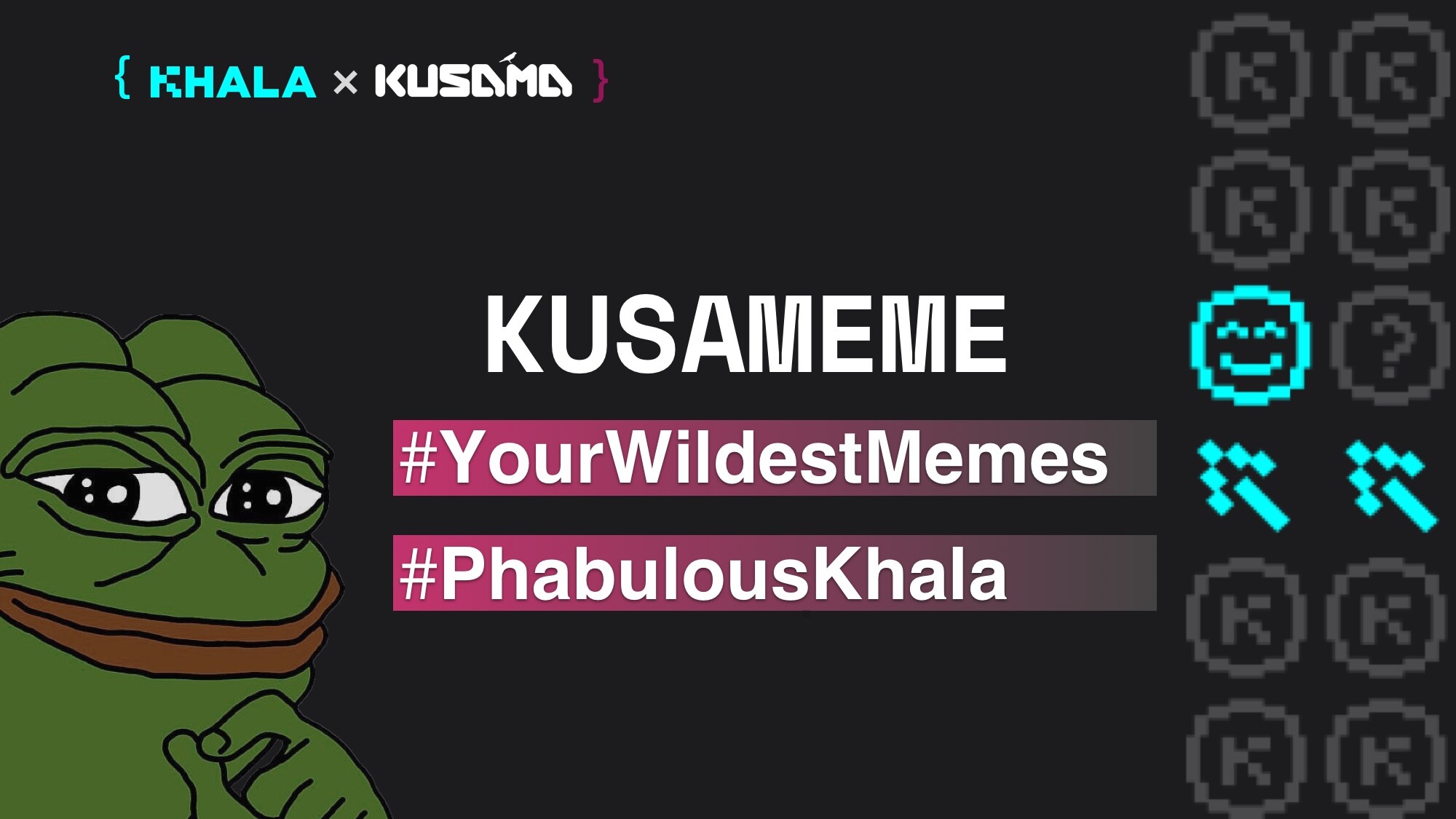 It's time for #KusaMEME! Phala has joined this carnival!
We provide special 1000 $PHA bonus for users who create crazy Phala memes!
Rules
Join

#KusaMEME

campaign Gleam
Follow Phala Twitter
Join Phala Telegram group
Retweet the tweet of Phala
Post your MOST CRAZY Phala/Khala MEMEs with 2 tags:


#yourwildestmemes

#phabulouskhala

and tagging @phalanetwork
The memes must include KUSAMA and KHALA/PHALA logos.
Please don't create any attacks, discrimination or illegal content
Be creative, fun, and bold
Timeline
All submissions are due at 00:00 PST on June 29, 2021.
Rewards
Total prize is 1000 $PHA shared by 50 winners
How the Winners are Selected
Phala will select the funniest works from which with the highest 'likes' and 'retweets'.
We will make the final decision based on the quality.
Quality > Quantity & Like & Retweet
Resources
(Khala & Phala & Kusama logos)
https://drive.google.com/drive/folders/1_GXadioiEm8azkiLOs_-kw1fPmk1VQBO?usp=sharing
Join Khala crowdloan from Khala official Dapp : https://crowdloan.phala.network/
Other ways to join Khala crowdloan: https://forum.phala.network/t/topic/2165/4