Hello PHAmily, my name is Paulo Zago and I am a member of the Community of Brazil of the Dotsama Ecosystem.
I have a You Tube channel where I produce content about cryptocurrencies and Technology.
I participated in Crowndloan on the Kusama network and I believe in the project and in Phala's potential and team.
You are doing a great job!
I made this video where I talk and show:
Phala Network project overview
How to participate in Crowdloan
Old Gangster 5% Bonus
Fat Contract
phala world metaverse
Base for Web3
Overview about Khala
PHA ERC20 (bridge)
I showed the app phala.app
stake
Partnership with kanaria project in Khala
I made this content to bring information about the Phala project to the Portuguese speaking community and help Phala succeed in Crowdloan and get a spot as a Parachain in Polkadot, as I believe that Web 3 can benefit humanity…
Shows video here : O que é Phala Network e como participar do Crowdloan Polkadot - YouTube
Shared on twitter: https://twitter.com/paulo__zago/status/1480873875760164867?s=20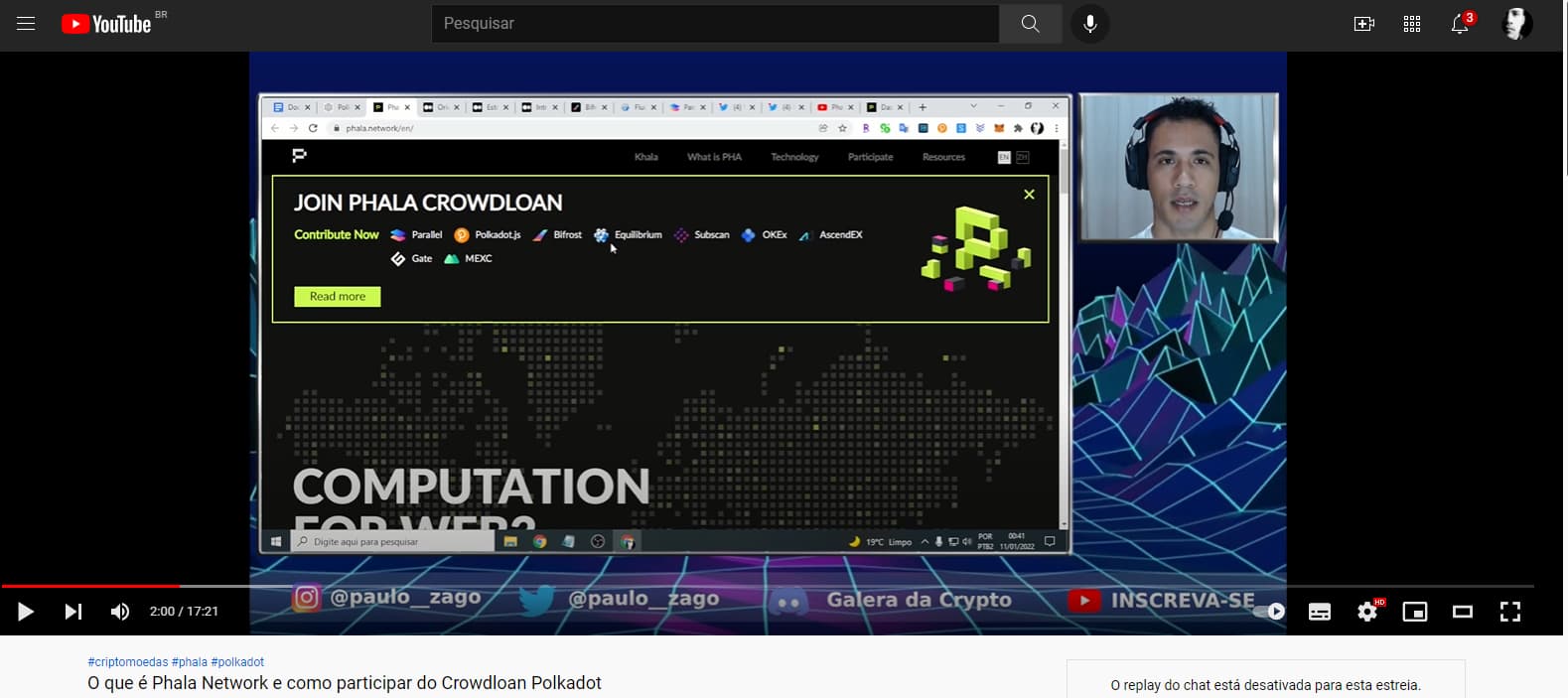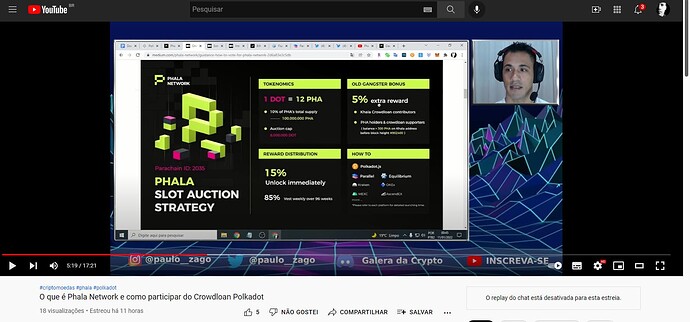 Thanks all !